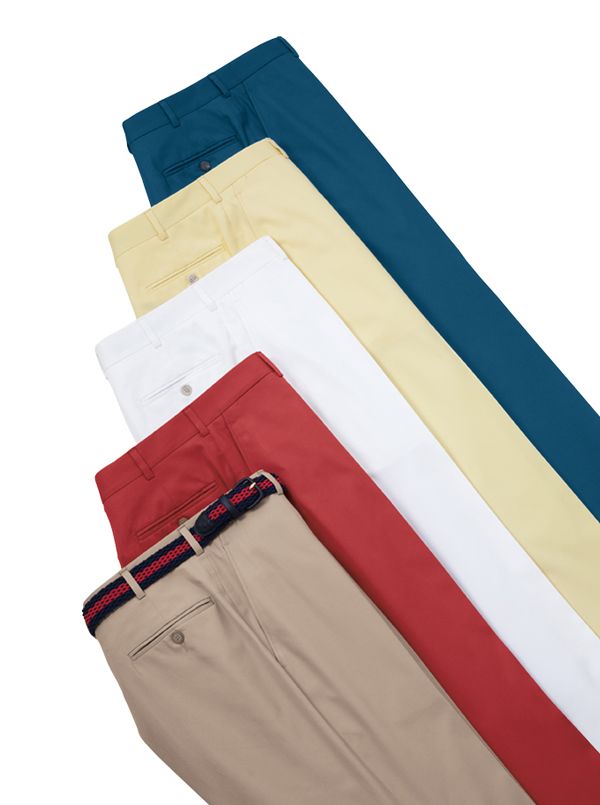 Sea Island Cotton Slacks
Plain-Front Sea Island Slacks. Our Sea Island Slacks are a cut above in comfort and fit. American- tailored on our plain-front model with a comfortable yet neat fit. The cotton twill is the finest--smooth and gentle to the touch with a refined appearance that dresses up or down with equal ease.
The long staple cotton provides a finer more uniform textureand greater overall strength making it possible to spin a very finelightweight yarn with great strength silky luster and incrediblesoftness.
Item Number: 16028NHU