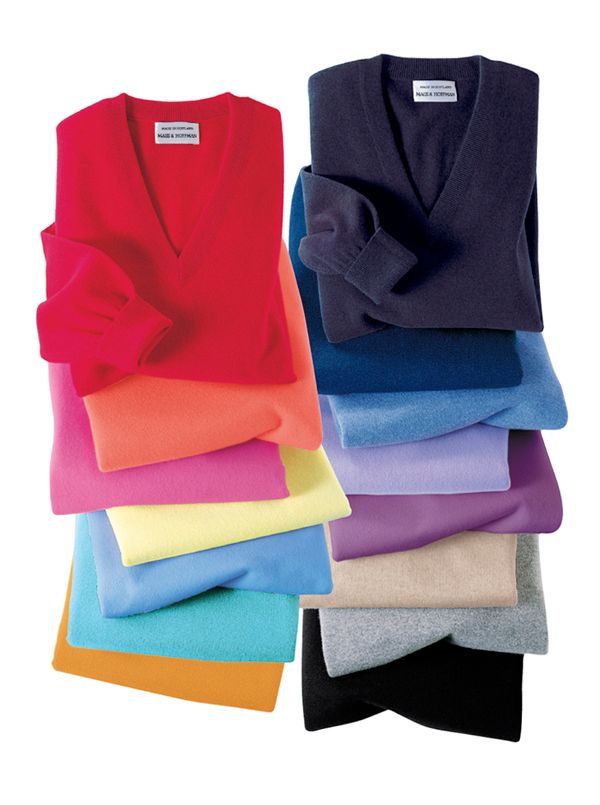 Scottish Cashmere V-Neck
Scottish Cashmere V-Necks are soft and light - knitted of fine single-ply yarns for feather-weight luxury sumptuous ease and comfort. In a beautiful assortment of colors. In right stack: navy royal blue blue lavender lilac tan medium grey or black. In left stack: red coral pink yellow light blue and light green.
Some say its the water used for the washing. Others point to the mix of innovation and traditional craftsmanship in spinning and knitting. But while the reasons may be arguable we know the results are not: cashmere spun and knitted in Scotland is the worlds best. Soft lustrous long-wearing it is second to none.
Item Number: 335146YW