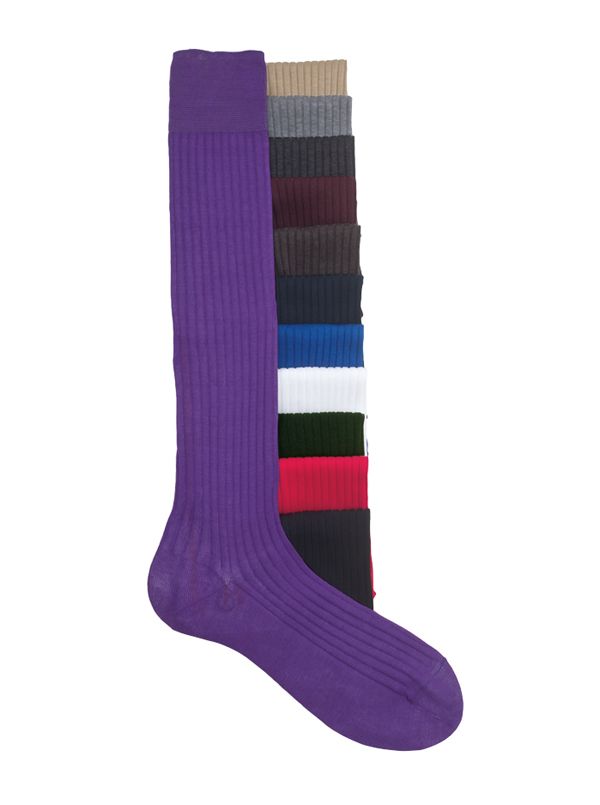 Over-The Calf Ribbed Cotton Hose
Over-The Calf Ribbed Cotton Hose knitted in England of 70% cotton lisle with 30% crepe nylon with handclosed seamless toe. In a wealth of colors. Medium fits shoe size 8 1/2 -11, Large 11 1/2 -13.
Pantherella Fine English Socks - For Over 75 years they have been making the world's finest socks at their factory in Leicester England. Using the finest yarns combining hand crafted techniques handed down from generation to generation and state of the art machinery the emphasis has always been on quality and luxury.
Item Number: 231855UN